This is an in-depth comparison of the best vegan parmesan cheese brands and alternatives out today. We conducted this review by doing a blind taste test of some of the major vegan replacements for parmesan cheese with a team of tasters. In this guide we compare texture, price, flavor, pros/cons, etc. in order to figure out which vegan parmesan brand is the best replacement for dairy-based parmesan cheese.
With lax labeling rules in the United States, it's become really difficult to determine if parmesan cheese is truly vegetarian-friendly. This makes vegan cheese all the more desirable.
Even so, the ethics of dairy are also not great, so striving toward vegan and non-dairy cheese alternatives is becoming much more popular in recent months.
If you're looking to make the switch, hopefully this buying guide for vegan alternatives to parmesan cheese will be helpful!
The Best Vegan Parmesan Brands in 2019
Overview
For more in-depth information and flavor descriptions, look below the table!
Bolded means best in the category.
Our team of 1 omnivore, 2 vegetarians, and 1 vegan analyzed 5 brands of vegan parmesan. Parmesans were first tasted raw during a blind taste test and then were mixed with warm marinara to be tasted. A palette-cleansing cracker and swig of water were taken in-between samples.


We only analyzed vegan parmesan alternatives we could find on Amazon. This is because Amazon's prices are the most competitive and the products are accessible to the largest number of people.

We have been provided no sponsorship from any of the brands mentioned in the post. This is an objective and unbiased review.

We measured, on a scale of 1-5 (1 being the worst score, 5 being the best), 3 dimensions to determine the quality of the vegan parm:

Texture

Flavor

Similarity to real parmesan

We've also included some nutritional/allergen information for the products in this guide so that those with gluten sensitivities or nut allergies will be aware before they buy.

Finally, we included some convenience-based information:

Price per ounce

Does it need to be refrigerated after opening?

Would we buy it again?

Are there any supplemental benefits (protein, b12, etc.)?
#5 - Bragg Nutritional Yeast Seasoning
Bragg's Nutritional Yeast Seasoning is often touted as an alternative to parmesan. For us, it didn't quite hit the mark as a true replacement, but it has its own value. This seasoning is pretty decent in pasta, but would be even better if added to baked or pan-fried dishes where it is not the main flavor. The real kicker is that this alternative has a ton of nutrients that vegans and vegetarians tend to be deficient in, so it's a good product in its own right, just not as a pure parmesan replacement.
Overall score: 1.83 out of 5
Flavor score: 2.5 out of 5
Texture score: 1.75 out of 5
Similarity to parmesan: 1.25 out of 5
Rater comments:
"Very flaky texture, not similar to Parmesan cheese. Could be good for cooking, but not as a topping."

"It seemed like cracker crumbs and had a weird after taste. The texture was light and flaky. It tasted better drowned in marinara."

"Flavor is faintly of seeds of some type. Alone, the texture was similar to fish food or sawdust, but mixed into marinara it was better. Also gets stuck in your teeth a bit."

"Sawdust for daayyyssss."

Allergens: N/A
Price: $
Would we purchase it again? Yes, but not in place of parmesan.
Nutritional supplements: Vitamins B1, B2, B3, B6, and B12
#4 - Gopal's Rawmesan Original Style
Gopal's Rawmesan Original was another parmesan alternative that sort of missed the mark. The flavor was pretty good, but not very similar to parmesan. The mixture has pretty large chunks of nuts that make the texture dissimilar to true parmesan. Could be really tasty mixed into a salad or other dish, however.
Overall score: 2.41 out of 5
Flavor score: 3.25 out of 5
Texture score: 2 out of 5
Similarity to parmesan: 2 out of 5
Rater comments:
"This was a very unique "cheese." The nuts in it were large and plentiful, which was off-putting as I was expecting a more smooth taste. This is interesting as a separate topping to parmesan, maybe in a salad or mixed with a dressing."

"Flavor is not bad, but does not remind me of Parmesan. Very nutty and the extra seeds make the texture too crunchy. The texture becomes a little too cakey."

"The texture is crunchy and the chunks are too big to be parm. The flavor is good, I would eat it in other foods but it's doesn't taste like cheese. I tasted lots of nuts."

"Made for something other than pasta or my mouth. Throw it on a salad and we can talk about it later."

Allergens: tree nuts
Price: $$
Would we purchase it again? No, but maybe mixed with a salad or something else.
Nutritional supplements: N/A
#3 - Parma! Vegan Parmesan Alternative
Parma! was a pretty good alternative to parmesan. A little bit crunchier than actual parmesan and some pieces get stuck in your teeth, but the flavor is very good. This is probably the best bang-for-your-buck vegan parmesan since it's one of the cheapest! We also didn't try out their other seasoning varieties, which sound delicious.
Overall score: 3.67 out of 5
Flavor score: 4.25 out of 5
Texture score: 3.25 out of 5
Similarity to parmesan: 3.5 out of 5
Rater comments:
"The flavor was good, I especially liked it in the marinara sauce. The texture was okay but not extremely similar to regular parm. I got pieces stuck in my teeth."

"Flavor alone tastes strongly of sunflower seeds. A little bit crunchier than parmesan and it gets stuck in your teeth."

"Grainy when eaten alone, but good texture when mixed with sauce. Flavor is similar to regular Parmesan."

"Sunflower seeds alllll day."

Allergens: tree nuts, hemp
Price: $
Would we purchase it again? Yes
Nutritional supplements: N/A
#2 - Go Veggie Vegan Parmesan Topping
The first couple milliseconds of trying this parmesan alternative were breathtaking. It seemed like they had nailed the texture, and gotten really close on the flavor, too. Then, the aftertaste hit. It's not very strong when mixed into a dish, but can be off-putting for those with sensitive taste buds. The ingredients contain many chemicals, so if you're looking for something organic, look elsewhere. The excellent texture carries this topping's rating.
Overall score: 3.91 out of 5
Flavor score: 3 out of 5
Texture score: 5 out of 5
Similarity to parmesan: 3.75 out of 5
Rater comments:
"The texture is very true to real Parmesan, and the initial taste is great, but the aftertaste is too much. Not worth it."

"The texture is really really close to parmesan. The flavor is too, but it has a bit of a strange, artificial aftertaste. Mixed in with marinara this was largely undetectable."

"The flavor is good and seems realistic until the after taste. The texture is powdery and similar to parm."

"Exciting. However, tastes like spaghettios. The part that was touching the can the most. So you're left tasting the part that's all metal and stuff."

Allergens: soy
Price: $$
Would we purchase it again? No
Nutritional supplements: N/A
#1 - Nooch It! Cashew Grated Parmesan Cheeze
Nooch It! is easily the best vegan parmesan out of all the others we tried. It's got a garlic flavor to it that really separates it from the other products. The texture and flavor are both excellent. This would fool most people expecting dairy-based parmesan cheese. The biggest knock is the price, but you know the old adage - "you get what you pay for."
Overall score: 4.75 out of 5
Flavor score: 5 out of 5
Texture score: 4.5 out of 5
Similarity to parmesan: 4.75 out of 5
Rater comments:
"I would not question someone telling me that this is parmesan cheese. Very realistic. Very tasty."

"The flavor is great! I can't decide how similar it is to parm. but I would eat it in a lot of things. The texture is very similar to parm. It's garlicky and has a strong flavor."

"The flavor is very strong of garlic but is very tasty. Slight taste of seeds. This would easily fool me in a pasta."

"Garlic and cashews for days. It's exciting."

Allergens: tree nuts, hemp
Price: $$$
Would we purchase it again? Yes
Nutritional supplements: N/A
Shoutout to Allison and Caitlyn for helping us taste test! :)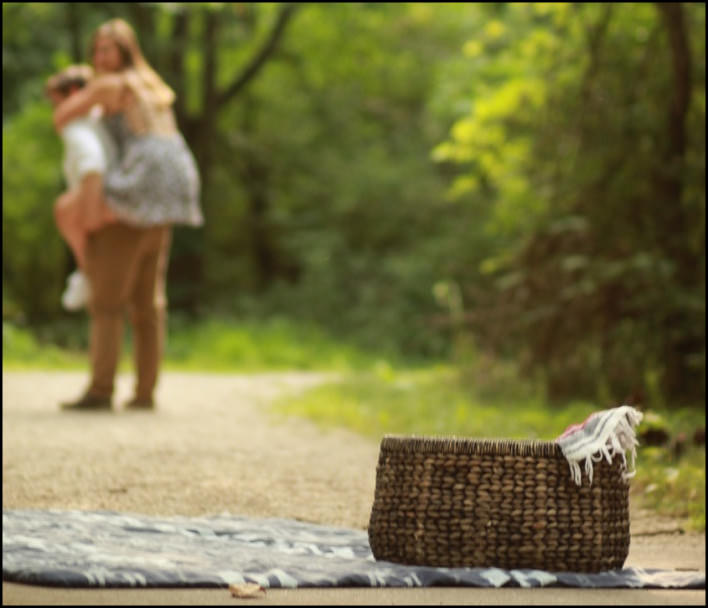 never miss a recipe!
follow vegetatio: