This is an in-depth comparison of the best vegan ranch dressing brands and alternatives out today.
We conducted this review by looking at the product ratings across multiple sites and analyzing the descriptions of each vegan ranch brand. In this guide we compare texture, price, flavor, pros/cons, etc. in order to figure out which vegan ranch dressing product is the best replacement for dairy-based ranch. We only compared options available on Amazon, since prices are the most competitive and are accessible to the largest number of people.
Even vegetarians agree that the ethics of dairy are also not great, so striving toward vegan and non-dairy alternatives is becoming much more popular in recent months. Thus the usefulness for this guide!
If you're looking to make the switch, hopefully this buying guide for vegan alternatives to ranch dressing will be helpful!
The Best Vegan Ranch Dressing Brands in 2019
Overview
For more in-depth information and flavor descriptions, look below the table!
Bolded means best in the category.
Ultimately, JUST Ranch is the best, but each brand is unique in their own way, some tasting extremely good (just not like ranch), so all of them are worth looking into.
JUST ranch is, far and away, the best vegan ranch dressing on the market. Well, it's not actually on the market right now – JUST Inc. has been rumored to have many production and possibly company leadership issues. Four our sake, let's hope they figure it out so they can continue to provide us with kick-ass vegan alternatives like this ranch and their JUST Mayo line.
Average rating: 4.45
Similarity to dairy Ranch: 4.5
Price: TBD
Low carb: YES
Gluten free: YES
Soy free: YES
Positive reviews say:
"I tried all the different dairy free ranches available from the health food stores but hated the taste. I randomly stumbled upon this and had to try it from the reviews. It honestly blew away my expectations! Tastes the exact same if not better than regular ranch."
…
"I've tried a number of vegan ranches and this one has got to be the closest out there. I don't think anyone would be able to tell in a blind taste test that this product isn't made with eggs. HIGHLY recommended for everyone. Their mayo is also extremely on point too!"
Negative reviews say:
"The taste is just OK. Nothing to write home about. Don't expect it to taste like Hidden Valley Ranch."
…
"Just don't expect Ranch flavor and you're good. Nice taste, just not Ranch."
…
"Has the same consistency as regular ranch but it doesn't take like ranch (to me personally) at all."
La Tourangelle's Organic Creamy Ranch is a really new product that's just hitting the shelves, so there is limited information and reviews. The initial reviews from websites outside of Amazon are overwhelmingly positive. It tends to be on the oilier side with some sweetness that isn't usually expected with ranch. This would be a great product to try out to verify the other great reviews.
Average rating: 4.5
Similarity to dairy Ranch: 3
Price: $
Low carb: YES
Gluten free: YES
Soy free: YES
Positive reviews say:
"I was amazed how yummy La Tourangelle Organic Salad Dressings are, especially the creamy ranch. It may just become your favorite ranch!"
…
"Amazing dressing. My kids actually ask for salad with the ranch dressing now!!"
…
"Amazing. My kids will actually eat salad if it has the ranch dressing. Everyone loved the soba noodle salad on 4th of July."
Negative reviews say:
"I wasn't sold on the flavor of the ranch."
…
"The ranch did not go over quite as well though."
…
"I was not expecting something with a strong tangy-sweet flavor. It's not necessarily a "bad" taste, but I'd never associate it with Ranch."
Daiya's ranch dressing alternative is…polarizing, to say the least. Either you love it, or you hate it, with almost no in-between. More people tend to like it than not, however! The dressing is creamy, but quite thick and can be difficult to get out of the bottle.
Average rating: 4
Similarity to dairy Ranch: 3.5
Price: $
Low carb: YES
Gluten free: YES
Soy free: YES
Positive reviews say:
"I am always hesitant about dairy substitutes. If you taste this on its own it is obvious it's not a dairy homestyle ranch, however, on salads or wraps you'd never know the difference. Will purchase again if I can find it in stores."
…
"Being that I haven't had real ranch, I have to trust the people in my house that do eat ranch, and say the texture and taste are nearly identical (along with the fact that they'll choose to eat it if out of real ranch) But i can confirm the texture seems more natural, and much creamer than other vegan ranch products I've tried."
…
"The first time I tasted this, I was in love. I feel like as someone who loved ranch on their salads prior to becoming vegan, this is absolutely a wonderful replacement. In ways, it tastes a lot better and creamier!"
Negative reviews say:
"I have tried many different vegan products and there are three that almost NEVER come close to the non-vegan options, that is salad dressings, mayonnaise, and cheese. Based upon the reviews of this product I was very hopeful to have FINALLY found a vegan salad dressing that was not horrible. Unfortunately Daiya Ranch ranks up there with every other vegan cream type dressing in the fact that it is repulsive and disgusting. I can't even explain the taste all I know is that when I tried it on a spinach salad with loads of veggies I literally gagged when the dressing hit my taste buds."
…
"I tried this when it first debuted and then took a year off it and tried it again. It is honestly the most vile thing. The ranch is nothing close to ranch."
…
"Honestly has a bit of a weird taste. Its just a little "off" like I expected it to be. On top of that the CONTAINER is SUPER ANNOYING and hard to get anything out once your past the first third or so of the bottle."
Primal Kitchen's ranch dressing is very flavorful and somewhat reminiscent of ranch in flavor, but not so much in texture. The dressing is much more similar to an Italian than it is to a creamy ranch. However, it is still very tasty and can be used in a lot of the same situations as ranch.
Average rating: 4.1
Similarity to dairy Ranch: 2.5
Price: $$
Low carb: YES
Gluten free: YES
Soy free: YES
Positive reviews say:
"This is the first time I've had vegan ranch that I actually liked."
…
"This however, if you're using it as a dipping sauce for vegan wings, etc, it is totally acceptable. It's not perfect, and not as good as Hidden Valley which is dairy, but it's the first acceptable vegan ranch I've found. I'll definitely be buying this again."
…
"Taste is very good but my opinion is that it taste more like a creamy Italian. But good."
…
"I love this ranch. It has more flavor than regular, non-vegan ranch."
Negative reviews say:
"I don't know what this is, but it's not vegan ranch dressing.. it is more like a vinaigrette than ranch. I've had several different brands of vegan ranch dressing but only sometimes have it available locally, so I decided to buy this one online and try it. It doesn't look the photo; it is more of a green, oily vinaigrette style dressing than white, creamy ranch style. It's fine, but it's not as advertised.. Don't buy this if you're looking for a creamy vegan ranch dressing."
…
"It's yummy, but it tastes NOTHING like ranch dressing. It's far more vinegar-y. Also, where ranch dressing is very creamy, this is much more like an oil-and-vinegar dressing, and needs to be really well shaken for mixing to happen prior to pouring. So, yummy, but not really labeled correctly."
…
"Bad taste…extremely vinegary."
…
"If you're looking for an actual ranch flavor like the JUST Ranch, this is not it. It's a good Italian dressing, but not ranch at all."
The consensus on Foods Alive's vegan ranch is that it's actually really tasty but doesn't really resemble ranch dressing. It is one of the most expensive brands per ounce, however, so there is a trade-off. Someone that's not married to the traditional ranch flavor would enjoy this dressing.
Average rating: 4.1
Similarity to dairy Ranch: 2.5
Price: $$
Low carb: YES
Gluten free: YES
Soy free: YES
Positive reviews say:
"This dressing is AMAZING. It's pricey, so I won't be purchasing it that often, but when I don't feel up to making my own raw dressing this is the perfect stand in. I agree with other reviews that said it doesn't taste like ranch, but it's DELICIOUS!!!! Worth trying!!!"
…
"It's not really better than ranch.. taste wise, but it's healthier and to me the difference is not worth arguing over."
…
"This dressing is very good. I'm not sure that it tastes like Ranch but it's very good."
…
"My thing is, it may not taste 100% exactly like Ranch but it's still really tasty, has clean ingredients, and is convenient to have when you're in a hurry/lazy."
Negative reviews say:
"REALLY small bottle. Also, if the claim is 'better than ranch' it needs to be really good. This is very dilly and okay. BUT, its NOT better than ranch :)"
…
"Sorry... this is nothing like ranch. I don't even care that it doesn't look like ranch (it is runny brown liquid), but I do care that it doesn't taste like ranch. Nothing even close to ranch. I have been on a search for some time for an organic ranch dressing in a glass bottle. Everything I have found all taste the same and without that rich, creamy ranch taste that I love. After reading the other review I figured it was worth a try. Very disappointed and it's not even in a glass bottle."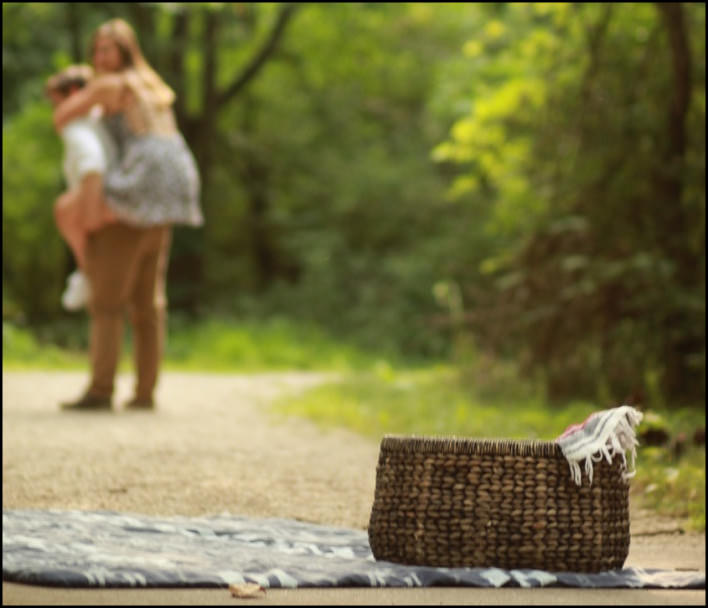 never miss a recipe!
follow vegetatio: